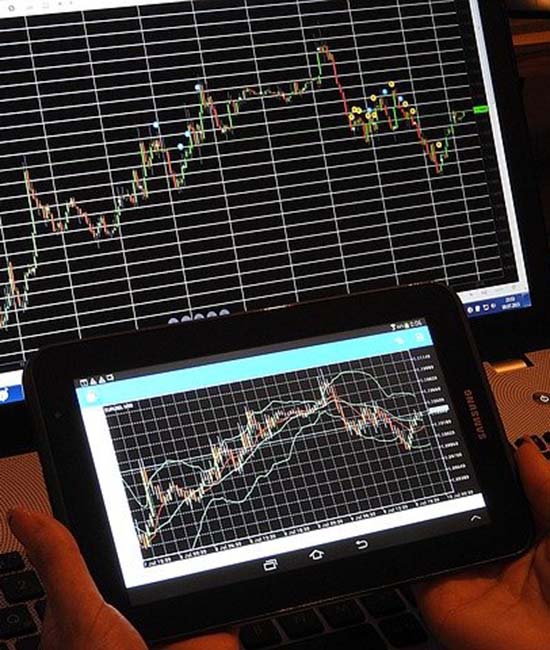 We provide online trading services to our clients. We provide both online and offline access to our clients to trade online for various stock investment purposes.
Internet Stock Trading Systems: We provide fully secured and smart online trading terminals using a web-based trading system and direct access stock trading systems for effective market access.
Phone-in Support: We also offer a phone-based helpline to clients to obtain professional advice on various financial products and related investments.
Single Access Multi Trading: We facilitate clients to trade/invest in different investment products like Stocks, ETFs, IPOs, OFSs, Futures, and Options Contracts, etc using the single Online Trading Platform.
Multi-Market Trading: We provide the online trading facility to trade in BSE, NSE & MSEI Futures and Options markets.
We offer a more advanced and feature-rich online trading environment to help clients to maintain their portfolios effectively. We have made our online trading facilities with high-levels of transparency, competitive brokering models, efficient client-support systems, etc.